— Robotics is the future
Are you ready to be a part of it?
Our seasoned mentors empower you to unlock your potential and explore your passions. They craft a personalized roadmap to reach your aspirations and provide the tools and expertise needed to excel in your chosen area.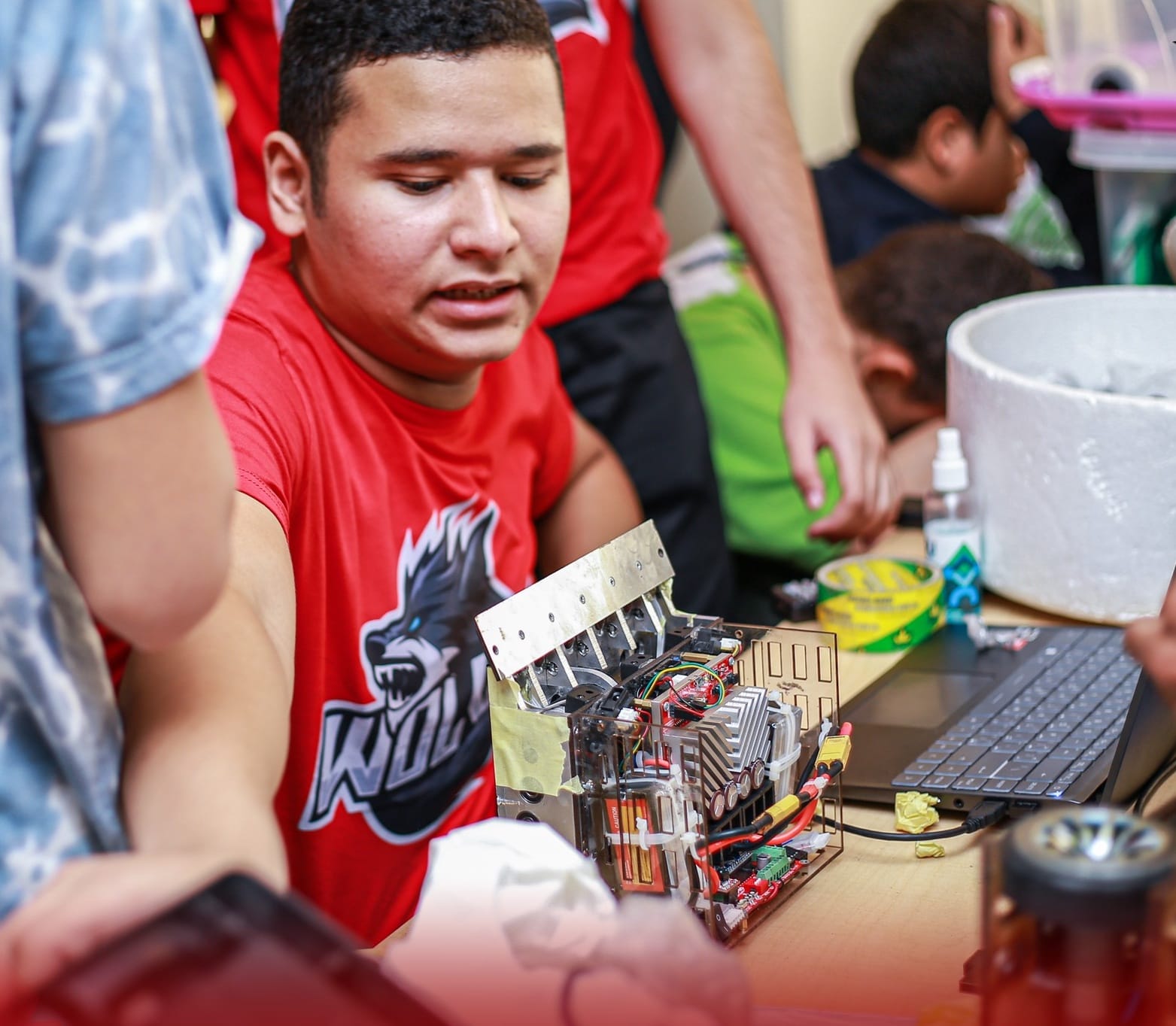 Robotic Engineering Courses
We provide complete, hands-on robot design, development, and programming training. Robotics courses cover mechanics, electronics, and programming. You will design and build their own robots. They will learn to solve problems and collaborate using a number of programming languages and tools. Our courses challenge and excite roboticists of all levels.
Hands-on learning

Inspires innovation


Develop technical skills

Encourages collaboration
— Our Goals
We are here to create new possibilities
Prepare students for the changing technology landscape. We teach students to address real-world challenges and improve their communities. We encourage creativity and collaboration and empower students to follow their passions and realise their greatest potential. We want pupils to become leaders and change the world.
Online courses
Give pupils flexible, convenient learning. Our online courses are great for busy students or those who want to learn at their own speed. Expert teachers and interesting content make our courses fun and enlightening. Interactive tools, hands-on exercises, and a supportive online community can help you get the greatest education from home. Online courses let you study on your own time, fitting education into your busy schedule.
Forward Thinking
We are continually innovating and leading educational improvement. Education should develop creativity, critical thinking, and problem-solving, not just knowledge. Our forward-thinking programmes prepare students for tomorrow's problems and equip them to excel in a changing world. Our interesting, relevant, and inspiring courses emphasise hands-on, experiential learning and cutting-edge technology.
Quality Content
We deliver top-notch course content. Because we realise students deserve the best education, our course material is always current, engaging, and relevant. Our knowledgeable teachers motivate students to learn more. Hands-on projects, interactive activities, and engaging dialogues inspire our students to think critically and creatively. Quality content gives pupils life skills and knowledge.
— What we offer
Level up your skills
By offering a dynamic and challenging curriculum, our courses will help you level up your skills, reach your goals, and unleash your full potential.
Our courses aim to challenge and improve your skills, taking you to the next level and preparing you for future success.
We strive to stay ahead of the curve, incorporating cutting-edge technologies and innovative teaching methods into our curriculum to ensure you receive a well-rounded education.

Our programs are designed to help you develop confidence in your abilities and equip you with the skills and knowledge necessary to succeed in your chosen field.
Our goal is to help you uncover and develop your full potential, providing you with the tools and support needed to reach your aspirations.
We encourage creativity and critical thinking, fostering a learning environment that nurtures individual expression and growth.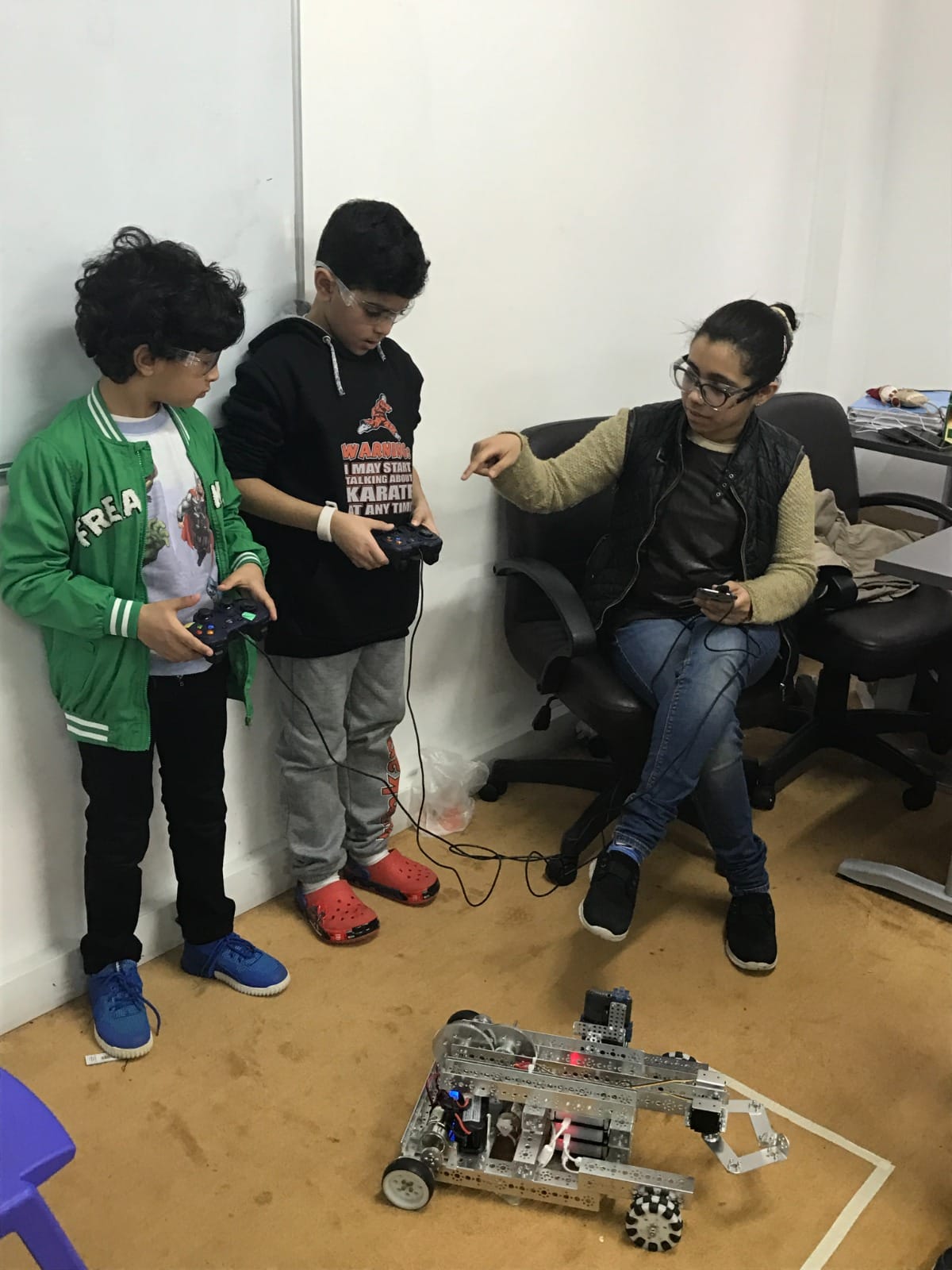 — Level up
Elevate Your Robotics Skills
We've helped individuals like you improving robotics expertise to compete with other bright student. Join our classes and prepare to compete in thrilling robotics events.
— Our courses
Education & course content highlights
Our Education & course material highlights offer you information that is not only comprehensive but also entertaining and applicable to real-world situations. The development of your abilities, knowledge, and competence in an enjoyable and engaging manner is the primary focus of these highlights. The curriculum is intended to motivate and test students, guiding them toward the accomplishment of their objectives and fostering their development into knowledgeable professionals in their chosen fields.
\Learnworlds\Codeneurons\Pages\ZoneRenderers\CourseCards
— We're here to help
Ready to give us a try?
Sign up for insider tips and professional news. We keep things digital and easy.
— Connect with us on social
Follow us on Instagram for more tips